by RJ Piatti . . . Follow RJsSigns on Twitter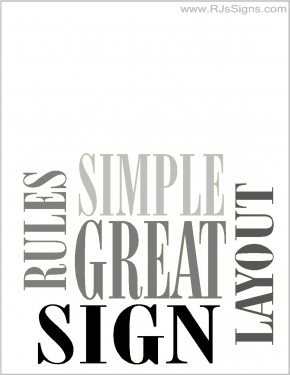 Don't just settle for ordinary, get your money's worth with a Great Sign Layout!
The primary requirements of the client of yesteryear and today are that the advertisement be inexpensive and have attention-getting visual appeal. One of the secrets of a great sign layout is not to inundate viewers with too much information. Signs often are an instance where less is definitely more. Below are a few quick rules to follow to ensure you have a great sign layout!
I. PRIORITIZE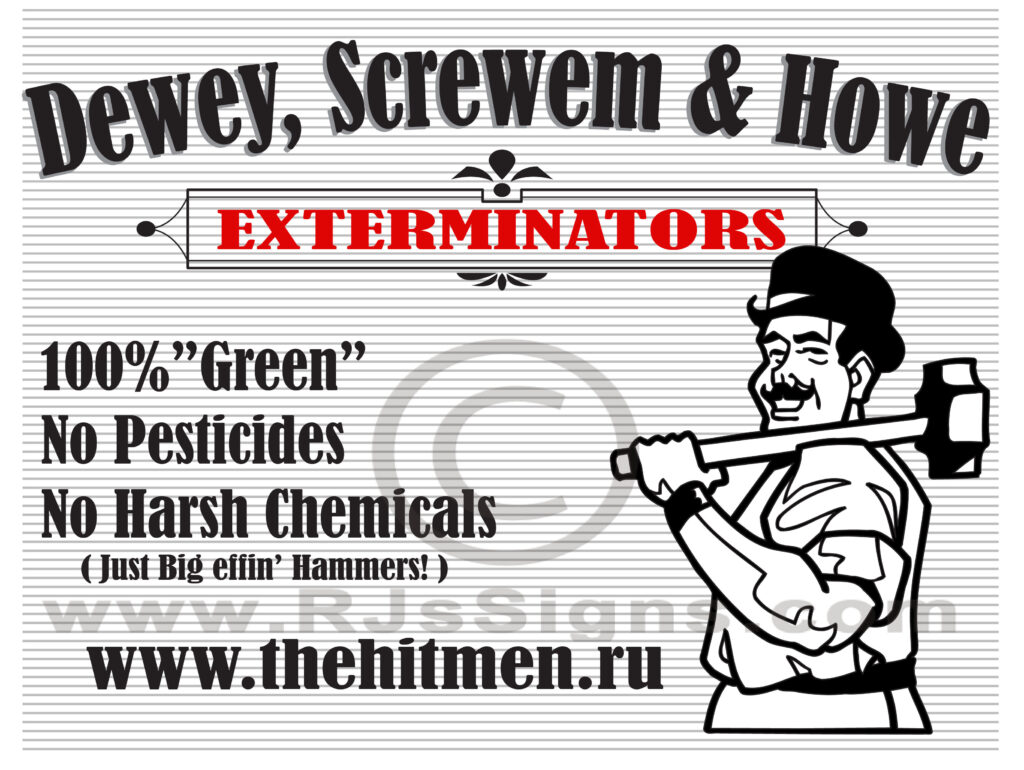 Start by prioritizing copy. Use one major heading, and several secondary headings. Give top priority to the text you want people to remember and talk about, such as; the name of your product, project, or sale. Therefore, make your name secondary in your sign layout, unless you ARE the product.
The phone number can be given less emphasis since the casual observer is not going to remember it anyway, and a serious inquirer will usually stop and write it down or look up the number later. Phone numbers have no attention grabbing power, they are for information only. So avoid making phone numbers large and overpowering in your sign layout.
II. LINE VALUE
Each line of text shouldn't be given the same line value, or they compete with each other for the viewer's attention. Use appropriate letter styles and space them properly.
III. COLOR
To much black copy on a white background can make a sign appear monotonous. Black, red, and white are effective colors, but can also become monotonous when overused. Colors should be bright, not only to attract attention, but to also give a clean, crisp image. Yellows, oranges, reds, and greens would make an effective sign layout.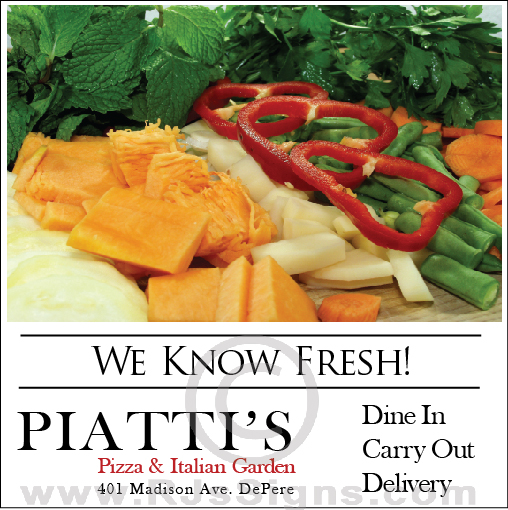 IV BORDERS
If you're going to use borders, keep two things in mind:
1) If the border needs to be the same color as the letters, the letters will need to be fatter than the border.
2) If the border needs to be wide, then tone it down by making the color less contrasting with the background than the letter color.
Oftentimes, colorful bordering tends to distract attention from the message. The sign layout should be designed to be attractive enough by itself.
We respect our customers bottom line. However, when it comes to signs, slightly increasing the budget and having a nicer, more attractive sign aptly attracts a more upscale market for our customers. A proper sign layout is money in the bank!
Feature ©Photo by © RJsSigns.com
Content by www.RJsSigns.com
Thank you for reading the post
Four Simple Rules for a Great Sign Layout!